How to add information pages or webpages?
It's very easy to add your own pages and information. Follow the steps: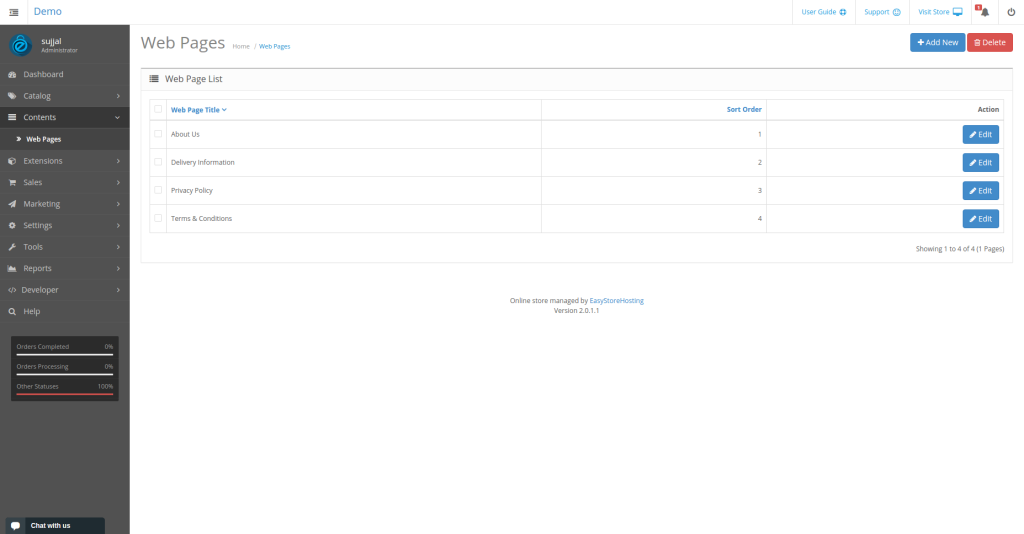 Click on contents from sidebar in Dashboard
Go to webpages
Click on Add new button to add more pages or click on edit to edit the content
Go to Data tab, here you can enable the page and show link in footer by selecting bottom.
Click on save
Check it in the store front and see if the link is visible. If it is not, find out why?