Your Progress is important to us.
All you need for growing online is here. Experience our wealthy features and productive seller tools by creating your online store now.
Fast, Easy and Efficient Online store builder, powered by proven techniques.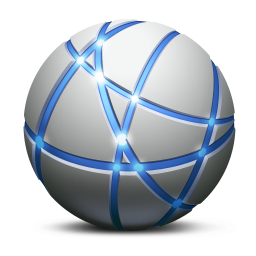 We've got your back: Setting up your online store doesn't require you to be technically pro! All you need is a computer and a good Internet connectivity. We will do everything else to make your e-store go live. No installation required.
Unlimited Space: Say no to restrictions. Display unlimited product categories, images and options to cater to multiple audiences.
Catch 'em eyeballs: Point Up New, Featured items and Best Sellers on landing page to help your regular customers make quick decisions.
Showcase: Create product/s portfolio and multiple image uploads for each product.
eProducts enabled: Sell digital products such as e-books, music, illustrations, software through EasyStoreHosting, a fully automated eCommerce platform.
Product Reviews: Add Product Reviews and turn browsers into buyers.
Inventory Management: EasyStoreHosting provides a simple back-end setup which makes it convenient to manage inventory online.
Bulk discount: Think Big! Generate volume by integrating discount on bulk purchase.
Time saver: Conveniently add your product information offline. Use your online time to focus on sales and more sales.
Now that you have chosen your own adventure, it's time to create your own story.
About to start selling fashion accessories? Looking for something colourful, dramatic and hep? Or intending to set up sports e-store! Want a rustic store décor?
ESH offers apt and appealing design templates for  various businesses.
Take a tour of the following links and pick a design which tells your e-store story.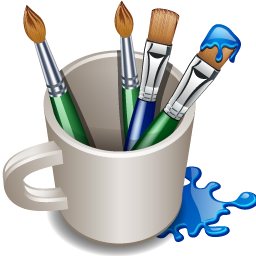 *Note: Selected design should be of OpenCart version   v.1.5.2.1 or higher(When you click on the design-image, it will show you the version)
As we said earlier, why restrict the earning avenues? Have 'em all.
We can easily integrate a payment gateway of your choice, even if it is not in the list below.Widely used payment modes and gateways include: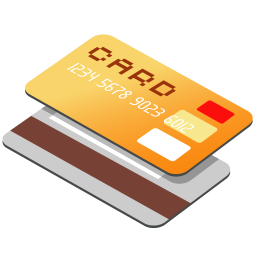 2Checkout
WorldPay
Authorize.Net
Moneybookers
Cheques / Money Orders
PayPal / PayPal Express
SagePay / SagePay Direct
Authorize.Net (AIM)
Paymate
AlertPay
Credit card / Debit card payment
Cash On Delivery
When it's time to delight your customers with what they have been awaiting, don't miss a chance!
Choose the befit shipping module and the trusted service providers. Here are the frequently used services and modules by ESH customers. If you find another service provider who fits your bill, introduce them to us and we will help you integrate that with your e-store.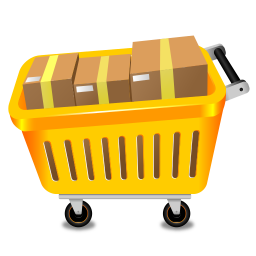 Citylink
Parcelforce 48
Royal Mail
Free shipping
Per item
UPS
United States Postal Service
Flat rate / Per item / Pick up
Weight Based / Zone Based Shipping

Give your e-store an online identity. With ESH, avail it Free! 
When it comes to picking names, we rely on namecheap to help us find what's available and what's taken.
If you find what you were looking for, ask ESH to block it for you right away.
Already own a registered domain name? Then, continue using that.
Web hosting allows you to make your e-store accessible online, a medium to reach out to potential customers world wide.
This is one of the most critical functions of e-commerce and hence ESH ensures that it provides it's customers only trusted and highly secured platform for web hosting.
World renowned infrastructure through Rackspacecloud
COMODO SSL certified security,  with high-grade encryption (AES-256 bit )
E-commerce hosting without any additional charges
Highly secured server and easy to handle interface for managing online store
Free email accounts (e.g. [email protected])
Daily backup
EasyStoreHosting is your virtual assistant with a difference.
We believe that the best solutions come out when there is a conversation.
Thus, with us at your side, No more automated-responses and No more DIY kits on how to configure a payment gateway or select a shipping strategy.
When in doubt or facing inconvenience, talk to us and allow us to fix it for you.
We are actively available on email, online chat or phone. We operate globally and provide 24 x 7 support.
Faceted search functionality - Makes your products visible at lightning fast speed.  This feature also makes it easy for potential customers to quickly spot the most relevant search by listing down all the possible options, related to the search term,  available within your e-store.
Customer management: Managing and updating information about your customers is integral to in-store logistics. It is the system around which your entire sales activity revolves and at ESH we ensure that you have the most easy and efficient way to record all relevant information such as name, contact details, purchase date, order history, order status, etc. and also make good use of it.
Bulk import: Importing products is useful and required when you switch to ESH from another ecommerce site. It is equally helpful when you want to make many changes to your products inventory. Instead of creating each product one at-a-time, ESH enabled bulk import tool extracts data from your CSV file and populates your e-store with those products.
SEO friendly store: Search Engine Optimization is part science and part art. When done correctly it helps to attract potential customers to your e-store through different channels on the web.
Automated e-mail notification: Response is one thing, acknowledgement another. Every time someone makes a transaction on the e-store, they expect that somebody takes a note of it. Automated e-mail notifications help you do just that; keeping your customers informed.
Discount and Promotion: As buyers, happiness knows no bounds when we get a product at a discounted price. Isn't it? By offering discount coupons, you not only spread happiness but can also link it to your marketing strategy. Use discount coupons as a tool to remain competitive in a crowded market, reward your frequent customers, encourage some action on your e-store, promote a new product or even to boost your partners and distributors.
Breadcrumb navigation: This feature enhances the user interface. In simple terms, anyone who visits your e-store can conveniently navigate back and forth between the product categories they have checked or any of your e-store locations such as payment gateway, shipping,etc.
Meta tags for each product and categories: Meta tags contain information which is generally used by search engines to index a page. i.e. to record,  and that system enables someone who is surfing the web, to find information similar to the indexed page.
Newsletter management: Newsletters are an effective way to reach out to target audience with a specific message delivered routinely. The more subscribers you get, chances of your thoughts, ideas and services being reckoned are higher; thereby creating a larger pool of potential customers.
Product reviews: Some of the most common reasons why people look up for reviews are to learn about the pros and cons of the product and to know the experiences of other users. Their decision to buy or not a particular product is largely based on the comments of other buyers. By enabling the product review feature on your e-store you can actually encourage conversations between your customers, create more transparency, subsequent increase in footfall and eventually more sales.
Bestsellers: Out of the many products that you sell, there must be few products which are most popular in your e-store. To attract and catch attention of potential buyers, highlight those best sellers and help your customers make a quick decision.
eCommerce insights: Setting up an online store is the first step towards e-commerce. What follows is getting an insight into dynamics involved to keep your business growing. Google Analytics, a very powerful tool helps you get smart and comprehensive analysis of your customers preferences, (where are they coming from, what are they looking for, which products are frequently looked up, which category are they spending most time on, and a lot more). Simple and user- friendly reports can be generated to see the whole picture. What's most important though is to identify the right parameters to analyze and using those observations to reach the right audience. This requires SEO expertise and dedication and that's exactly why you should depend on ESH.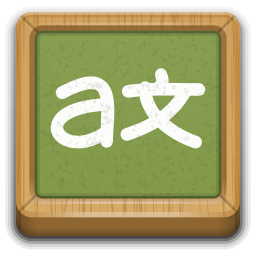 Welcome to my e-store     Welkom op mijn e-store
                     欢迎来到我的网上商店
Bienvenue sur mon e-boutique
                            Willkommen in meinem e-store
     Benvenuti alla mia e-store
            Witaj w moim e-sklepie
                      Bine ati venit la adresa mea de e-magazin
Embrace the world; introduce your e-store and products to millions of potential customers across the globe in the regional language.
Choose your language preference and see how global selling could be a piece of cake.
English (Default)
French
German
Italian
Spanish
Russian
Chinese Simplified
Chinese Traditional
Japanese
Dutch
Hungarian
Indonesian
Farsi
Norwegian
Portuguese
Romanian
Turkish
Polish + Many more..