Advantages
About Us
It all started in 2007 with a bold idea: to make a better online platform. An online platform that will lead to a better way of selling things. We put ourselves in the shoes of online sellers and realized that having a business shouldn't be as painstaking. We wanted to create something meaningful so that retailers put more focus in growing their business rather than tinkering with the DIY tools commonly offered by eCommerce websites.
The outcome? We created a No-DIY store where building and maintaining your display and monitoring your sales will all be taken care of.
We gather hundreds or even thousands of products from our users, which they import at one time, eliminating the need to upload and describe products one by one. We employ the eBay import tool, automatically syncing imports and import eBay listings to your store.
We always strive for improvement in our store design and features because we want to provide value and flexibility to our users.
We pursue simplicity and ease of use, not only for the sellers but also for the buyers. Your customers can easily locate products through a faceted search, a technology used by Amazon and eBay to accurately filter product searched by attribute and price.
We stay true to our belief that online sellers should not be limited by their lack of web hosting experience, technical knowledge or online marketing skills. We have composed a team of technical support staff that will take care of setting up the online store design, shipping component, and payment options. Retailers can immediately create an online store without spending time learning an entirely new system, or troubleshooting in order for the changes you want to take effect. All you need to do is to let us know what it is that you want, and we will deliver.
We believe in taking our service a step further by offering SEO (search engine optimization), traffic, and email marketing assistance. SEO is crucial to the success of any business these days because it improves search page ranking; some SEO techniques include directory submission, backlinks, keyword optimization, and social media citations. We have different levels of SEO offerings that will suite your needs.
We allow for smooth integration across different tools, platforms and applications. You can easily transfer your products and information if you are currently an eBay seller that wants to move to a dedicated online ecommerce site. Our platform also allows for easy integration with different promotional tools, payment gateways, shipping, and analytics for a complete and optimized selling experience.
To top it all off, we have chosen Rackspace as our hosting service provider. Rackspace is a world-renowned cloud company with lighting fast secured servers that will give you the best online business experience and supreme eCommerce website solution.
Explore the different features of our eCommerce platform through a free demo and see why our existing clients are very satisfied. Should you have any questions, contact our team today and we will get back to you right away.
Our Supremacy
RackspaceOur all online stores are hosted by RackspaceRackspace is the number 1 managed cloud company. It will give you the best  experience operating an online business. They provide lighting fast and most secured servers in the world.
useful links
You might want to check out our other pleasing information.
Testimonials

Mary
Old Vintage Postcards
I tried many other services, but none had the ease of moving all my listings from eBay to my online store except EasyStoreHosting. Thank you for your dedicated support and continuous help.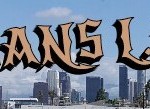 Easystorehosting and my agent Sujjal are amazing and consistent as well as punctual in their work. They go out of their way to make sure clients get exactly what they want in the fastest way possible. Thank you for your help.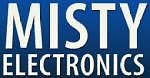 I really appreciate the help Easystorehosting have provided me to set up my store as I wanted.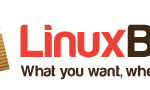 Wordless !!Started store before 7 years ago. Running very smoothly till date. Regular features updates.Outstanding Customer support.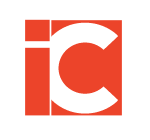 Outstanding !Running two stores with Easystorehosting since last 5 years.Good technical team and support.